sales training
If you are in the world of sales, you know that the day to day activities of selling brings many different faces and personalities into your life each and every day. Deciphering these personalities and having the ability to categorize them effectively is important.
Online Sales Training
Success in sales requires mastery of the sales process and the wide range of skills that comprise an effective sales training strategy. Whether you're learning about crucial aspects of the sales cycle, making initial sales calls, or coaching your sales team for performance
VIRTUAL VP
OF SALES
Our seasoned virtual sales managers / virtual VP of sales professionals provide your organization's sales force with the leadership they need to improve sales strategies, clarify sales objectives, and ultimately improve sales numbers.
sales
Assessments
Our sales assessments are designed to help you gauge your sales force and sales managers in every aspect of selling. From communication to motivation we touch on key secondary areas that impact sales forces bottom line.
We Are The Sales Coaching Institute
Productivity Training for Sales and Sales Management
For more than 25 years, The Sales Coaching Institute have been leaders in sales and sales management training. The Sales Coaching Institute offers customized, creative, and non-traditional sales training systems that are "one size fits one".
We are committed to helping businesses improve their sales performance by addressing their unique business needs and the distinct "sales pain points" of each client.
Our highly effective sales management methodologies are designed to help your sales professionals and sales managers at every level take charge of the selling process. The Sales Coaching Institutes Customized Sales Training programs ensure that your sales teams leave with a sustained improvement in performance rather than an inspirational "quick fix" typical of many seminar-based sales training efforts.
The Sales Coaching Institute relies on "Reinforcement Training" to aid your team in achieving sales training excellence. Our system is comprised of reviewing materials, access to ongoing sales training workshops, online sales training modules, and personalized individual sales coaching sessions to help your organization craft a winning sales strategy.
In Selling, There Is a Very Slim Margin for Error
Your sales representatives selling skills must be textbook. Your sales force must learn the importance of articulating value at every client touch point throughout the sales process.
Actualizing Your Sales Goals
That is where we come in. Our customized & proven sales training ­techniques are constantly evolving to sharpen the core selling skills of even the most elite sales reps. Through the implementation of our sales training programs we help your sales staff increase top line revenue while lowering costs and increasing margins.
Our sales training and coaching solutions helps your organization accomplish its sales goals by building a strategic, fulfilled and complete sales organization. We analyze your sales force on a regular basis to ensure your sales forces alignment with your customer's procurement process. By helping you to develop a winning business strategy your relationship with your customers turn into lifelong business partners.
"Coaches who can outline their plays on a blackboard are a dime a dozen. The ones who win get inside their players and motivate"
– Vince Lombardi
Green Bay Packers, Head Football Coach
Testimonials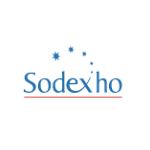 Kathy Litts, Reginal Manager, Sodexho
"Mr. Dvorak's ability to customize his presentation to the specific requirements of our organization enables him to connect with his audience in a truly motivational and meaningful way."
Kathy Litts, Reginal Manager, Sodexho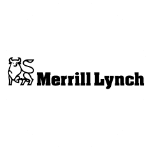 Edward J.Morris, Vice President, Merrill Lynch
"Your professionalism and high degree of energy made our event a tremendous success. Your insights and read into the audience was critical in providing a non-defensive atmosphere. You did not miss a step in bringing the audience to a very receptive and motivating level to take action. It was amazing the response we have received."
Edward J.Morris, Vice President, Merrill Lynch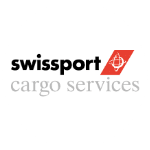 Bob Nobile, Training,Quality & Deveolopment Manager, Swissport Cargo Services
"Your Presentation during our management development seminars was indeed just what we needed. Our employees found your motivational presentation inspiring to say the least. Then not only enjoyed themselves tremendously but also came away from the seminars understanding more about what it takes to not only motivate their co-workers and staff but also to have a more positive outlook on their own lives."
Bob Nobile, Training, Quality & Development Manager, Swissport Cargo Services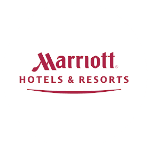 Nancy Vaughan, Group Sales and Marketing Manager, Marriott Hotels & Resorts
"Your ability to weave in our corporate objectives and areas of pain contributed to a very successfull event."
Nancy Vaughan, Group Sales and Marketing Manager, Marriott Hotels & Resorts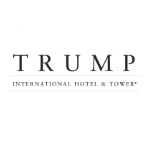 Joel Levy, Director of Human Resources, Trump Hotel & Casino
"Thank you for your excellent presentation. I overheard several people commenting about your program and the things you emphasized such as the need to set goals and self-motivation. Your interesting and creative style assists you in delivering a unique message to your audience."
Joel Levy, Director of Human Resources, Trump Hotel & Casino

"I wanted to personally thank you for spending time with our staff recently at The Westin Fort Lauderdale. Your engaging presentation really excited our team! Your presentation obviously made and impression as the team is working together to find fun and creative ways to close more business! I think you again for the information and excitement that you brought to our group."
Juan Ortega, Director of Sales and Marketing, Westin Hotels & Resorts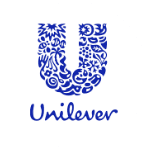 Unilever
"Mr. Dvorak took great measures to ensure that his program would be personalized for the members of the audience. Doug was able to take the data given to him by these people and give them a powerful message on overcoming obstacles in life and motivating the audience in the process."
Unilever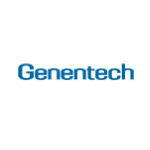 Karen Moody, Principal Global Project Manager, Genentech
"I just wanted to thank you for your excellent collaboration in putting together such an inspirational program for our Project Management meeting. You truly captured all of our needs and integrated them seamlessly into the customized program you developed for us."
Karen Moody, Principal Global Project Manager, Genentech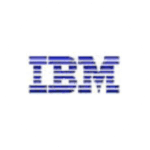 Amy Graver, IBM Services Manager, IBM Global Services
"I must tell you that your presentation generated the most feedback I have ever received. To a person, the comments were glowing. I was told several times that this was the best kickoff we have had in years."
Amy Graver, IBM Services Manager, IBM Global Services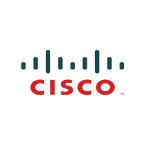 Robert Mollis, Partner Account Manager, Cisco
"Your presentation was well received, motivating, entertaining and aligned well with our agenda for the event. You did a good job of highlighting all of the important messages that we wanted to convey, while incorporating appropriate humor."
Robert Mollis, Partner Account Manager, Cisco
OUR BLOG
Get Our Latest Sales and Business Tips Delivered Daily
Join over 15,000 other sales professionals in subscribing to The Sales Coaching Institute's Newsletter.