Doug Dvorak is the CEO of The Sales Coaching Institute, a worldwide organization that assists clients with sales productivity training and motivational sales excellence management workshops. Under Doug's leadership, the Institute serves everyone from small to medium-sized businesses and service companies all the way up to Fortune 1000 corporations.
Doug has a well-earned reputation for offering powerful educational methods and motivational techniques based on his years of experience in sales and sales management, corporate education and success training.
His extensive background in leadership and management shaped his philosophies on motivation and sales which has resulted in him becoming one of the most sought-after sales consultants, lecturers and teachers in the world.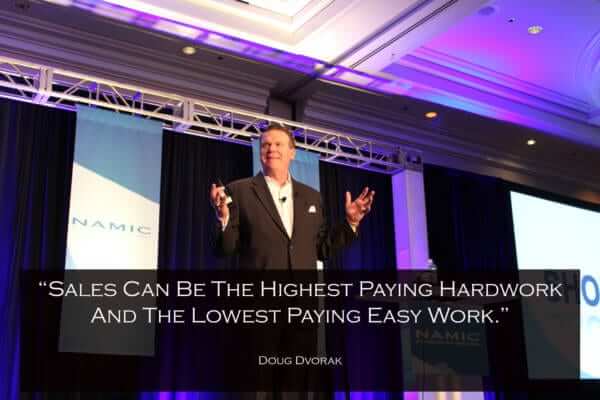 Eminently qualified, Doug is a certified management consultant, sales trainer and executive coach who holds a BA in Business Administration, an MBA in Marketing Management and a Doctor of Laws, H.C.
Equally impressive is Doug's sense of humor. A graduate of the Second City's Player's Workshop in Chicago, he received the same training as the likes of Bill Murray, Steve Carell and Tina Fey at one of the oldest and most prestigious improvisational comedy schools in the world.
Named one of the Top 10 Sales Professionals in America by Personal Selling Power Magazine, Doug's business ideals have garnered national and international attention from the likes of The Wall Street Journal, CNN and CBS.
Since 1998, Doug's vision and leadership has seen him welcomed into several respected national and international Who's Who organizations, including Who's Who in Professional Speaking. He is a member the National Speakers Association and was inducted into the Motivational speaker's hall of fame in 2014.
Dedicated to sales excellence and success, Doug is a Certified Speaking Professional (CSP) which is the highest designation offered by the National Speakers Association (NSA). To date, he has presented to over one million people on five continents.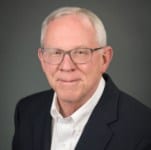 Ken Wyrick is Vice President of Training & Curriculum Development for The Sales Coaching Institute, a worldwide organization that assists clients with sales productivity training and sales consulting. Ken is a professional sales and marketing executive with over 30 years of experience in business management, sales, marketing and strategic planning within Information Technology and Consumer Packaged Goods. Ken has worked for the best known brands in business today including Apple Inc., PepsiCo, Procter & Gamble, Teradata and others. He has worked for and consulted with early stage start-ups and mid-sized organizations across the spectrum of the high tech industry to include software startups and professional service companies as well as small retail businesses.[…]
Ken has helped launch solutions for a number of software companies that provide products in a variety of different verticals; from supply chain management to K12 curriculum management. He has held sales and sales leadership positions at every level and every size organization: from 'bag carrying rep' to Sr. VP level executive; from embryonic start-ups to multi-billion dollar enterprises.
Ken is a graduate of the United States Military Academy at West Point and served five years in the US Army. He currently resides in Canton CT and is a supporter of 'special needs' children and adults. He is an avid sports fan and maintains a high level of physical fitness with daily intense workouts. Ken was also Captain of the Army Football Team.
David Sanders is Vice President of Strategy & Talent Acquisition for The Sales Coaching Institute and brings a stellar history of sales leadership success from small VC-backed firms to some of the world's most successful technology companies, specifically in the enterprise software technology space.
David is passionate about leading sales teams and earning a reputation in information technology as a growth catalyst based on his success in leading strategic sales negotiations, building new business units, launching new and repositioning existing brands, and transforming low-performing teams.[…]
In environments characterized by constant change and organizational restructuring, he consistently raises the bar by optimizing salesforce productivity exceeding ambitious quotas leading to double-digit year-over-year growth in newly created and integrated sales organizations.

Michael Breen has an extensive career in Sales and Sales Management including the following Industry verticals: Consulting, Health Care Diagnostics, Project Management, Corporate Tax Services, Electronic Equipment, and Web Services.
His wealth of experience has prepared him for the Sales Coaching and Training roles he now provides through the Sales Coaching Institute. He has participated and conducted Sales Coaching for Life Science Companies, Financial Institutions, a Regional Pest Control Company, a Global Market Research Firm, an Engineering Service company, a national Construction supplier, a Travel Tour Enterprise, and many others.[…]
Mike's Coaching expertise has also led him to become a Mentor with Menttium Corporation providing mentoring guidance for rising young executives for such Firms as Blue Cross / Blue Shield, PepsiCo, and MB Financial. He also has a private practice as a life coach with an emphasis on Sales Skills improvement.

Alvar Centers is passionate about the art of strategic sales & marketing. Alvar has successfully helped technology organizations reach transformative sales targets across many vertical markets like Financial, Franchising, Oil & Gas, Manufacturing, Education/Research, Construction and more.
Alvar has worked with, mentored and built high performing sales teams as an individual contributor, Director of Sales, VP of Sales and consultant for the past 20 years.[…]
Mr. Centers is a senior sales leader and global business development executive experienced in driving impressive revenue growth for Small-Midsize to Fortune 500 technology service companies like Silicon Graphics (SGI), Unisys and others. He is an advocate for creating "win-win" partner network alliances through internal & external team collaboration that deliver client value and capitalize on new market opportunities. Alvar is proven leader with a high degree of confidence, tenacity and passion to for helping others succeed.
Alvar has also mentored and taught entrepreneurs & start-ups on how to take their businesses to the next level by utilizing strategic sales and business development techniques.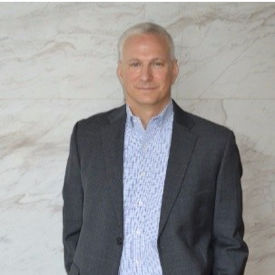 Rick Struzynski has led technology-based sales teams across the globe for more than 15 years – in industries ranging from analytical instrumentation, capital infrastructure, medical devices and professional services; with extensive experience in North & South America, Western Europe and throughout Asia-Pacific. His passion for value-based sales has helped him lead his teams to increase revenue and outpace industry growth rates, while simultaneously increasing gross margins.
Rick has achieved considerable successes as a sales coach, trainer and consultant by focusing on strategy development and execution, sales organization optimization and sales training along with ongoing coaching and mentoring.
Not only does Rick have multi-industry and geographic experience, but his successes have been in companies from small startups, all the way through generations old Fortune 500's.
Rick has a degree in Electronics Engineering Technology and an International MBA from Rutgers University, attended in Beijing, China.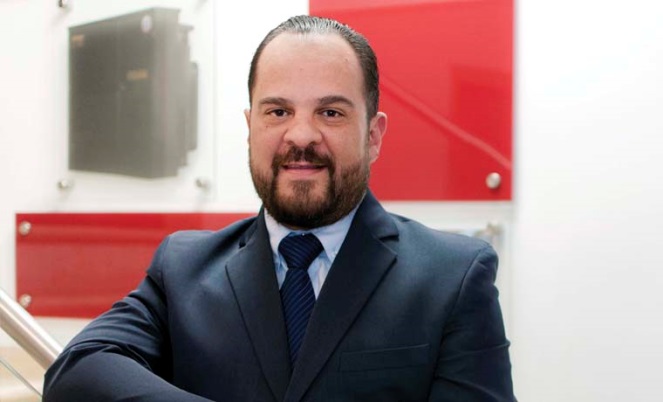 Ed Ruiz has managed and led medium and large corporations in Latin America and cross-border markets for over 25 years with a keen focus on sales productivity and sales leadership. Ed has deep experience working with clients and companies in the electric sector. Ed's passion for sales training, sales leadership coaching and personal development has fueled his client training engagements.
Ed has served as a key executive with companies like TECO-Westinghouse Motor Company (Latin America Operation) and I.G. Group (Transformers Manufacturer), where he currently is the CEO.
Ed knows there needs to be data, facts and figures to support business and training decisions, so he has managed organizations with over $300M USD in sales. Ed is driven to help his clients produce meaningful revenue results by practicing and demonstrating a positive attitude, motivation, resilience, paradigm shifts and commitment. Ed works, trains and lives by "The Servant Leadership Model", by setting examples and driving efforts in more than 7 countries and touching a vast diversity of business sectors and markets.
Ed has presented customized sales training and sales leadership programs in the United States and throughout Latin America sharing his experience and knowledge with local and foreign partners on consultative selling skills strategies, sales leadership presentations, sales and marketing forums, and one-on-one executive sales coaching.
Ed has professional degrees and certificates with studies in Foreign Trade and Human Science from the Universidad Iberoamericana Golfo Centro, attended Executive programs at MIT-Boston, and concluded a CCI program in Mexico for Personal and Organizational Coaching. Ed recently has been named one of the 60 most influential leaders in Latin America.