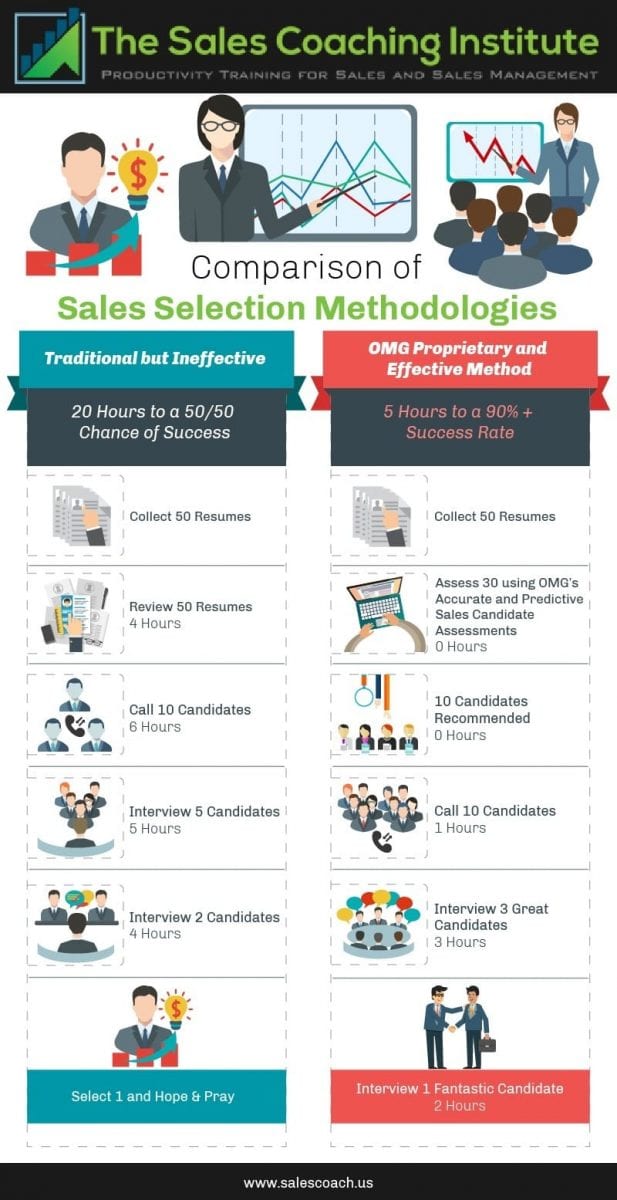 Our executive sales recruitment experts are focused on ensuring that the candidate you hire will ultimately drive the business success of your company. We assess the position, corporate strategy, cultural fit and operational readiness of the candidate.
The Sales Coaching Institute specializes in filling all level of sales talent from the inside sales rep to account executive to a senior level sales leader. Our nationwide network of contacts allows us to quickly develop a pool of candidates, conduct initial screenings and present a pool of qualified finalists. We perform an exhaustive review of performance history and motivation of each candidate in order to ensure the highest possibility of success.
We have deep experience, connections and affiliates in software/high tech, telecommunications, manufacturing and service industries. Our focus on B to B sales talent allows us to bring clear and unlimited industry knowledge to your search. This sets the foundation for success.
Understanding how to spot a candidate who is polished, professional, highly communicative and personable versus just picking out a well-written resume is key to making the all-important 'right' hiring decision. We have developed a best practices process for measuring the key traits of a successful sales hire and bring the experience we have to each and every executive sales recruiting search.
Sales has the highest turnover rate of any profession in North America – over 40% annually. The wrong hire costs time, money and resources. Our executive sales recruitment experts will transform your sales hiring process. You will hire the right professional who will hit the mark and stay with your organization for the long haul.