What's Inside
In the profession of selling, compensation drives behavior. The proper plan will provide clear direction to drive your activities and those of your sales reps. Also, effective compensation strategies enable management to make informed business decisions.
Download this FREE guide and you'll be able to
Determine how compensation drives behavior by getting inside the minds of top sales professionals
Discover why a floating commission plan works
Determine how sales people sell and how customers purchase to understand the best roles in which to place sales reps
Successfully create and implement 4 different types of sales compensation plans
Align your sales compensation plan with your company goals
Avoid common mistakes company leaders make when implementing a new sales compensation plan
Monitor and evaluate the success of your sales compensation plan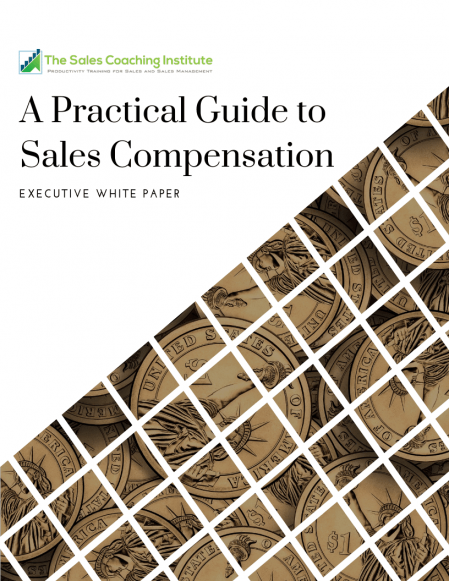 Increase Sales Performance by Adopting & Implementing an Effective Sales Compensation Plan
We know you're good. But do you want to be better? Download this free white paper and learn how to structure your sales compensation plans professionally so that your sales team works harder and happier.