What's Inside
Prospects are hungry for the intimate conversations and excellence of services that only the phone provides. Telephone selling techniques, strategies, and approaches can be practiced and mastered. The more of these techniques you can implement consistently, the greater the impact.
Download this FREE guide and you'll be able to
Strategically prep yourself for an effective sales call
Develop a list of open-ended sales questions to push deals from one step to the next
Avoid negativity on sales calls
Listen more than you talk and pace your conversation appropriately
Come across as a very well-educated sales rep
Master your own process of moving the sales call from one step to another in a natural flow to keep the sale moving towards closing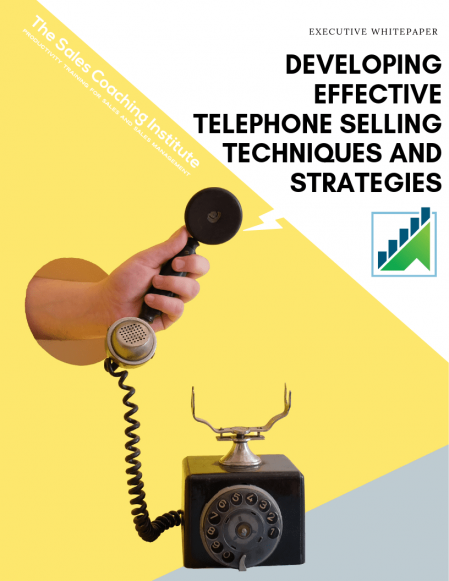 A Comprehensive Guide to Talking to Prospects on the Phone
We know you're good. But do you want to be better? Take this free white paper and grow confidence in selling over the phone.