What's Inside
The professionals at The Sales Coaching Institute have put together 12 strategies to help you earn the trust of the C-suite and penetrate the C-suite. By integrating these techniques into your sales process, the results will be noticeable, doors will open, and the rest is up to you.
Download this FREE guide and you'll be able to
Enter C-level meetings with a very good understanding of what challenges the C-suite is facing
Execute proactivity though meeting with executives to discuss future needs and goals
Take the sales meeting out of the "meeting" model and connect on a personal yet professional level as a partner
Ask open-ended questions that are relevant and don't end up seeming like a probe
Form partnerships with your high-profile client as a trusted advisor that can help resolve business challenges they are facing
Hyper-target each of your sales presentations to different executives based on his/her background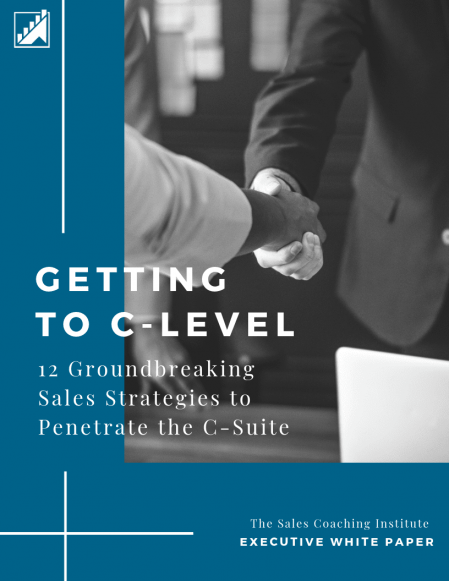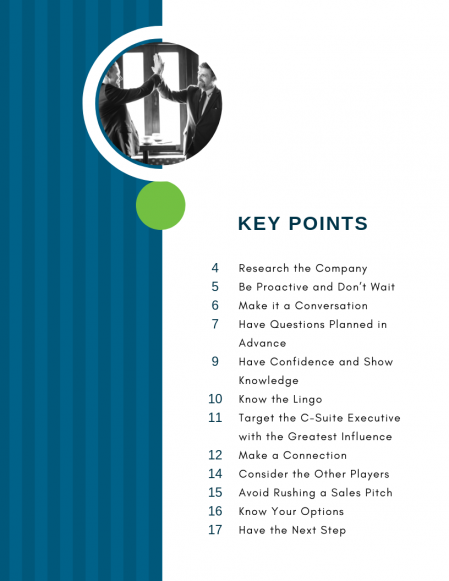 Your Ultimate Guide to Selling to the C-Suite
Download and study this FREE executive white paper and grab the attention of the next executive you meet with.