What's Inside
Learn new applications for outsourced and insourced sales teams. Discover the challenges associated with outsourced and insourced sales teams. Decide if outsourced or insourced sales is best for you, or maybe a combination of both.
Download this FREE guide and you'll be able to
Identify industry standards when it comes to outsourcing and insourcing sales jobs
Know which critical factors to consider when deciding to outsource or insource sales jobs
Discover how outsourcing & insourcing impacts team building differently
Learn 5 key steps to developing an effective sales compensation plan and roll out the new incentive programs
Establish and charter the implementation team
Avoid 5 common issues while trying to maximize your ROI while outsourcing & insourcing sales jobs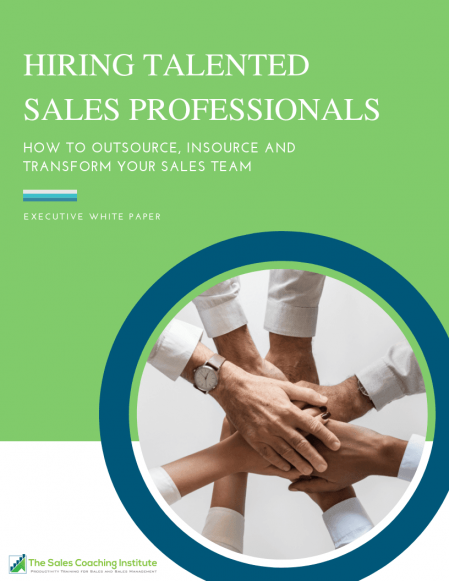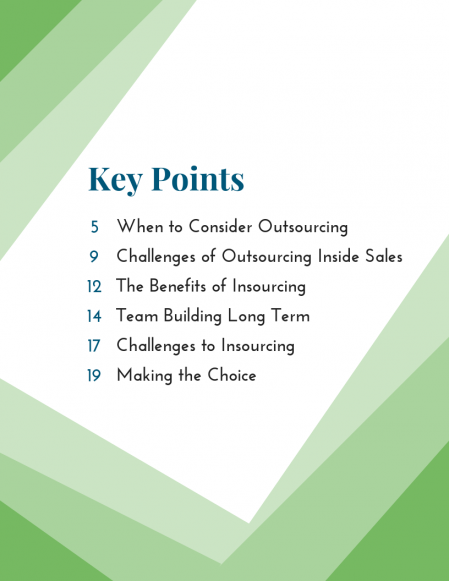 Everything You Need to Consider When Hiring Talented Sales Professionals is Here!
We know you're sales team is good. But do you want your team to be even better? Download and study this FREE white paper and develop your sales dream team.