What's Inside
Take a close look at learning and skill development inside the sales industry. Learn how you can move your sales team from where they are to where they need to be.
Download this FREE guide and you'll be able to
Understand the trouble with traditional sales training systems
Learn the difference between traditional training and sales coaching and their impact on your bottom line
Discover the professional sales coaching process
Determine what makes a good sales coach, and what makes a bad one
Know the impact of incentives when coupled with sales coaching
Discover how sales coaching can be well received and can be a tool for showing appreciation as well as training and learning
Identify the ways that sales coaching can provide real measurable results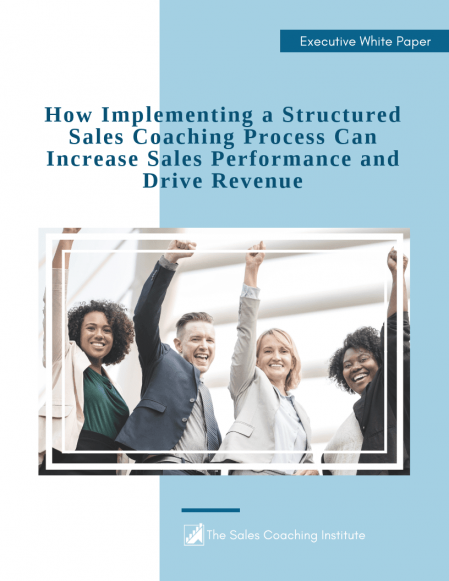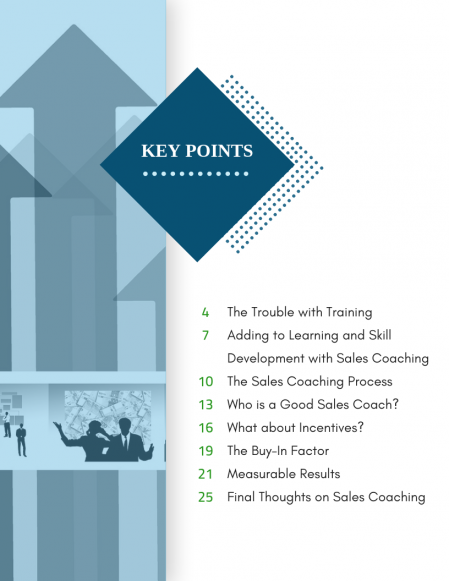 Increase Sales Performance Through Sales Coaching Implementation
We know you're good. But do you want to be better? Download this executive white paper and discover the tremendous benefits of sales coaching.