What's Inside
This White Paper reviews dozens of key factors involved in mastering the inner game of selling. Hone your internal vision of sales to create a mindset of sales success and confidence that is positive and offers real value.
Download this FREE guide and you'll be able to
Match your product/service with the specific and unique needs of each of your clients
Use your expert level knowledge to persuade your customer your solution is right for them
Handle "no" responses without losing the customer or sounding desperate
Discover how to engage and probe the opportunity by asking the right questions
Keep yourself open to trying new things and learn how to use different styles & approaches for different situations and personalities
Learn the importance of growing personally, not just professionally, in the sales profession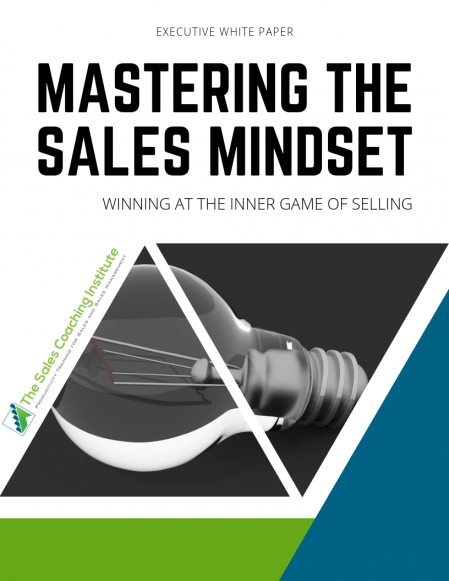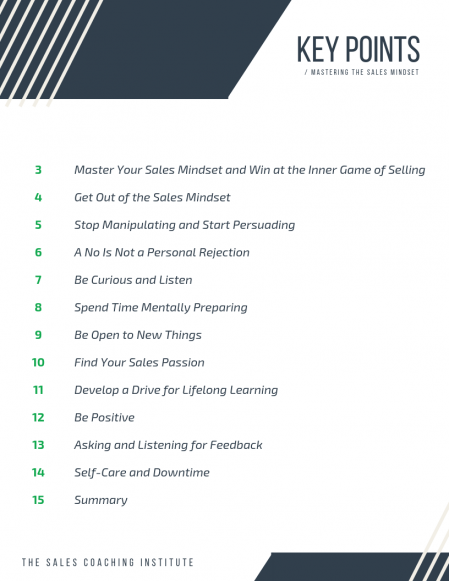 Your Guide to Mastering the Hardest Part of Sales. The Mindset!
We know you're good. But do you want to be better? Take this free white paper and adopt an effective sales mindset.