What's Inside
Strategic, focused account management that is executed consistently provides dedicated resources for key accounts that increase available opportunities to upsell, reduces turnover, builds trust & rapport and allows you to develop more strong referrals.
Download this FREE guide and you'll be able to
Hire & retain key sales leaders that know the industry, coordinate accounts with a focused action plan that satisfies the customer
Develop sales leaders who have a complete understanding of Business Acumen or Business Intelligence
Learn how to get specific to target your customers most urgent needs
Know your prospects to help you develop the right type of sales presentation
Make your sales presentation resonate with the C-suite as a practical, effective and creative solution
Discover materials to super focus certain aspects of your presentation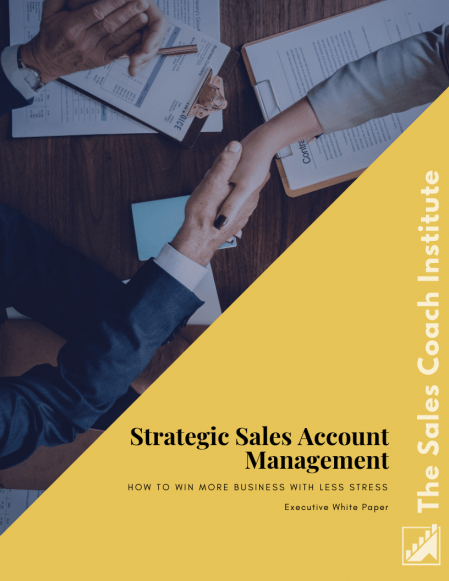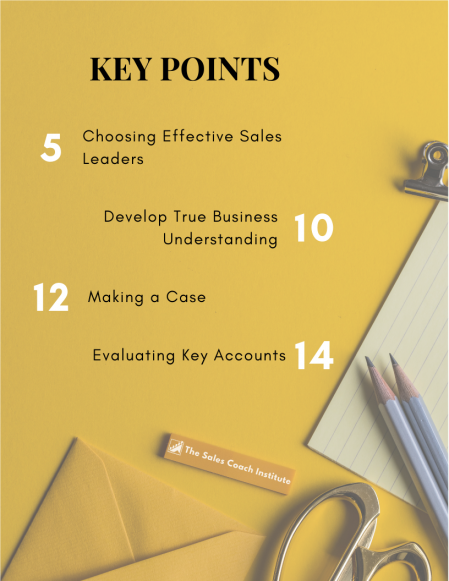 Your Ultimate Guide to Sales Account Management
We know you're good. But do you want to be better? Take this free white paper and drive your corporate growth.