YOUR SALES TEAM CONTROLS THE FUTURE OF YOUR BUSINESS EXPANSIONS
Do the salespeople know how to close deals? Are they clear on what it takes to get from an initial phone call to a signed agreement? Do they take full advantage of every single selling opportunity the way that true professionals do?
THE SALES SKILLS INDEX ASSESSMENT PROVIDES SOLUTIONS TO THESE AREAS OF PAIN!
Sales Skills Index Assessment makes sure that your employees in charge of bringing in new business are going to be able to bring in that business in a professional and correct manner at every single opportunity they are given! The program works for both inside and outside sales, but is tailored more so for the growing outside sales professional.
YOU CAN TAILOR YOUR SALES TRAINING!
By choosing the Sales Skills Index Assessment, you can tailor your program and goals for the diverse requirements of your sales force. Coaching and managing can be tailored to the different needs of each salesperson after your sales force has completed the Sales Skills Index assessment. Use the Sales Skills Index Assessment before and after completion of the program to measure performance, helping you take account for every single piece of additional sales performance material.
USE THIS SALES TRAINING TOOL WHEN CHOOSING YOUR SALES FORCE RUNNER UPS THAT WILL BRING THE RIGHT SKILLS TO THE JOB AND ORGANIZATION!
The Sales Skills Index presents questions that portray "every day" sales circumstances. Every sales circumstance will have 4 ways to be directed. Those who complete the assessment will have the chance to rate the different options from "great" to "poor". Given the chance to compare all candidate responses with recognized sales authorities, an audit is produced that clearly portrays the candidates highs and lows in terms of a 7 tiered report on their understanding of the sales methodology.
OUR SALES SKILLS INDEX ASSESSMENT CONCENTRATES ON 7 UNIQUE AND PROVEN STAGES WITHIN THE SALES PROCESS!
Ability to Prospect
Quality of First Impressions
Ability to Qualify Leads
Capacity to Demonstrate the Benefits
Their Level of Influence
Capability of Closing
General
These unique stages were shaped and confirmed by elite selling professionals as a best way to replicate actual sales tactics and strategies used in the modern sales forces worldwide.
HOW THE SALES SKILLS INDEX ASSESSMENT CAN BENEFIT YOU!
SIMPLE & EASY TO MODERATE REAL LIFE SALES EXERCISES
KEEPS SALES MANAGEMENT AND COACHES ALLIGNED WITH AREAS THAT GENERATE INCOME.
HELPS TO INCREASE SELF-ASSURANCE CLEARLY DEFINES EXPERT SALES INTELLIGENCE THAT IS REQUIRED TO PRODUCE RESULTS IN DEFINITE MARKETS.
DETECTS APPLICANT'S STRENGTHS, WEAKNESSES, OPPORTUNITIES AND THREATS.
PINPOINTS EXACT AREAS OF NEED AND SHOWS THE AREAS OF ROOM FOR IMPROVEMENT OF A GIVEN SALES CANIDATE.
The Sales Skills Assessment provides insightful answers to those questions and more! Our Sales Skills Assessment helps to ensure that your sales personnel will handle each sales opportunity correctly and it is especially designed for outside sales and sales managers.
Coaching and managing can be tailored to the different needs of each salesperson after your sales force has completed The Sales Skills Assessment training. It can be used for both pre- and post- measurement, complementing all other sales training curricula.
The Sales Skills Assessment presents an array of 54 diverse "real life" sales situations. Each situation has four alternative ways to be handled. Respondents are given the opportunity to rank the four alternatives from "best to worst." By comparing their response with those of proven top sales professionals, a report is generated showing strengths, weaknesses, opportunities and threats and how well they understood sales strategy in seven fundamental categories.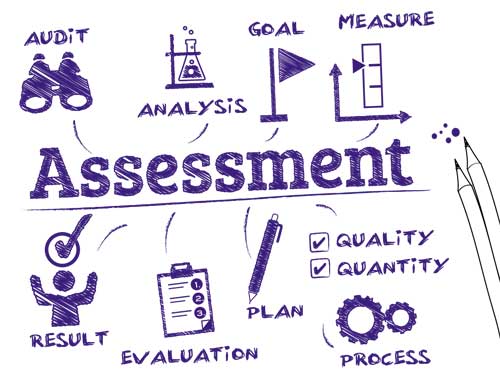 Request Free Information on Our Sales Skills Index Assessment