TARGETING SALES PEOPLE
Our assessment is provided to allow outside sales professionals learn and grow within their career. Sales people have to earn their income through productivity just like everyone else in the company. However, there are some major differences when it comes to their actual job and day-to-day activities. Our Sales Skills Assessment grasps these dissimilarities and helps to provide valuable information on a persons complete selling preferences.
DEFINING UNIQUE SELLING STYLES
Talent is key in todays hyper-aggressive economy and marketplace. Success is more difficult than it has been in the past. Door to door sales are less common and the level of competition has never been greater. Having an educated and competent sales force is key to your organizations overall stability and growth.
The Sales Training Institute's Assessment programs and workshops deliver detailed reports that are provided by unique algorithms generated by proprietary software. These reports provide sales professionals with invaluable insights as to what their organic selling styles are.
The Sales Success Insights Assessment provides computer-generated reports that allows the sales professional to gain a perspective of their organic selling techniques and tactics. This shows their strengths in terms of what types of products or services they should be selling or would be good at selling. The software also helps managers and sales professionals understand the pros and cons of their sales presentation as well as the manner in which they cultivate and maintain their book of clients from their first impressions to the close of the sale. Each report is custom and unique to fit the individuals selling style, giving the sales professional and sales management distinctive aspects to focus on for future improvement.
GIVING CUSTOMERS WHAT THEY WANT
Prospects and clients require professionals that show they care and are exceptional at enlightening their prospects on the quality of their products or services. This requires a companionate and honest professionals who can provide them with custom-made answers to their unique questions and problems. Customers want customized "one size fits one" solutions to their short and long term problems. The Sales Skills Assessment provided by The Sales Coaching Institute delivers education and training that provides them with the tools to adjust their selling style and presentation to provide what customers and prospects want or need.
UNDERSTANDING CUSTOMERS' PERCEPTIONS
Too much of one thing can turn into a bad thing, just as a sales professionals strongest assets can turn against them. Case in point; having the ability to give a strong presentation, but not knowing when to stop talking can turn sour in any sales situation. The Sales Coaching Institutes Sales Skills Assessment brings these observations to light and supplies sales professionals and management information and tactics to avoid these negative aspects during future client engagements. Simply having this intelligence will force the individual sales person to modify his sales cycle to create a more positive impression on the client and the overall selling situation.
OVERCOMING THE SALES SLUMP
Over 90% of each and every sales force endure sales slumps. This is natural, but it must be addressed properly and in a timely manner. The sales pro must regain his or her composure through methods of positive thinking and motivation. When a sales professional is achieving goals and hitting "the jackpot" he/she projects behavior that is confident and successful. When a slump occurs, that projected behavior is weary and untamed, anxiety and stressors start to build. The Sales Coaching Institutes Sales Skills Assessment is formulated to address the underlying reasons for slumps and help provide creative and proven solutions to change their behavior and mentality (thought process) to drag them from the slump and place them back in the "winners circle".
ASSESSMENT CONTENTS:
Sales Characteristics – Strengths that Improve the Organization
Communication Guidelines – Do's and Don'ts throughout customer interaction.
Sales Advice – Best Suited Atmospheres and Situations
How they perceive themselves and others – (Behavioral Style)
Ordinary and Reformed Sales Style (Problems, People, Pace, Procedures)
Adapted Style (Current Behavior in Relation to Work)
Motivational Musts – Managing Musts – Focus Areas for Development
Plan of Attack – Behavioral Hierarchy
Style Insights™ Graphs – The Success Insights® Wheel
EFFECTS AND PROFITS
Investing in The Sales Coaching Institutes Sales Skills Assessment for your sales force can produce speedy positive change and precious dividends in several areas including but not limited to:
Find successful sales professionals & create a routine for hiring those exceptional sales professionals.
Gauge your entire sales forces real world performance.
Demonstrate how managers should go about optimizing their sales team.
Coach the sales team effectively for optimal results.
Pick the salesperson that will benefit the company the most in your current given situation.
Help your sales force slackers redeem themselves and get back in the winners circle.
Cut your sales force turnover rate and investment expenses on sales coaching.
Increase sales – Your MAIN objective.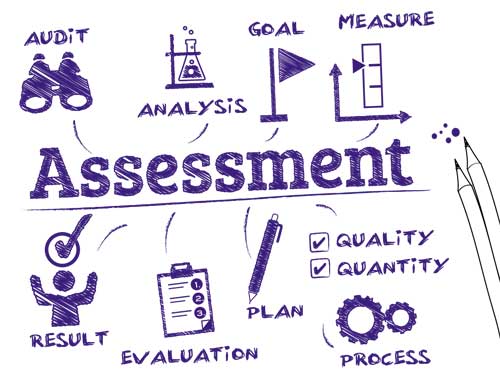 Request Free Information on Our Sales Success Insights Assessment