The Sales Coaching Institute provides a variety of proven sales training techniques for sales success.
Sales Management Training Programs are Customized Packages
By customizing our sales training programs for you your sales management team can quickly learn and grasp the most critical information to pass down to the underlying sales force. It is our goal to make your team extremely customer oriented through a defined process. We understand that your managers are the driving force behind your business; we help them readjust and hone the sales training skills that have gotten them this far to fit your specific sales force more comfortably.
How do we do this? We have to spend time with them via phone calls, emails and personal visits to help diagnose the underlying problems just as a psychologist would diagnose a patient. We then need to provide them with the tools and knowledge to implement a new integrated strategy. Finally, rewarding the best results is what sales managers are really anticipating, they need to be rewarded after being meticulous about their sales force because if they don't see the reward they will most likely lose touch of their main purpose.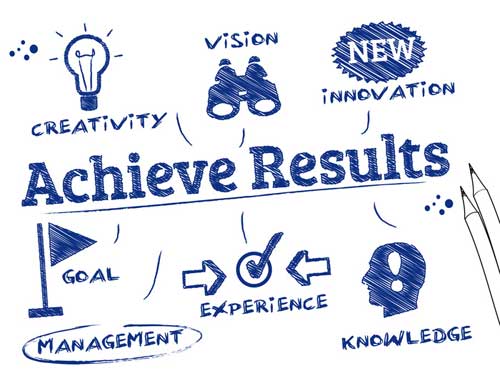 We provide your team with the sales skills training to provide customers with a sense of comfort and authenticity/credibility. Our process always includes attentive and diligent research to prepare for each and every one of our sales training programs. This helps to ensure that your sales force is credible and authentic.
We have the tools and resources to help increase any sector of your sales force, or to improve the productivity of your entire sales force. While any other sales team training program may breeze through some aspects of the sale deemed less important, The Sales Coaching Institute prides itself on offering the most robust sales training and coaching programs that focus on the entire sales process. We explore every area of your sales process and organization that could have an impact on your ROI and sales force success.
Doug Dvorak, the CEO & founder of The Sales Coaching Institute has been the sales coach Chicago has counted on for over a decade. Training members of some of the most elite sales forces in business, Doug tailors his programs for small, medium and large fortune 500 businesses alike. He specializes in working with groups of sales teams to create the ultimate sales team training experience.
Our team sales training is highly engaging, provocative and calls for immediate action – bringing your sales force to life during our programs and sales presentation training.
A special type of person and/or group is needed to properly train a sales team. We are willing to do all of the research and help you go the distance to turn your team into a sales force to be reckoned with. We engage, train, motivate educate apply and re-educate. Empower your sales force with the tools and motivation that they need to become power sellers. Our sales presentation training can accelerate your sales force on the right track. Our process covers everything from who, what, when, where and most importantly, HOW TO SELL.
Our mission is to provide training for sales team members that will resonate and hit home for each individual. We make sure that there are no "weak links" by the end of our sales trainings programs. Our training for sales teams is clear, concise and targeted, this allows your sales force to get the most out of each and every training opportunity. Our programs, workshops and keynotes are delivered in a personable and approachable way so that when there is a need or a misunderstanding the underlying sales force does not hesitate to ask for help.
Our tailored sales management training programs teach the managers of a sales force how and more importantly, why it is so important to be a coach, rather than a teacher. When you were in high school who did you look up to more? Your coach or your teacher? Who did you want to go learn more from? The coach! Be a coach, lead by example and training a sales team will become second nature. Working with the best sales training group in Chicago and the United States will ensure your sales team members are turned into power sellers.